Selected currency JCC
is not able to perform this action.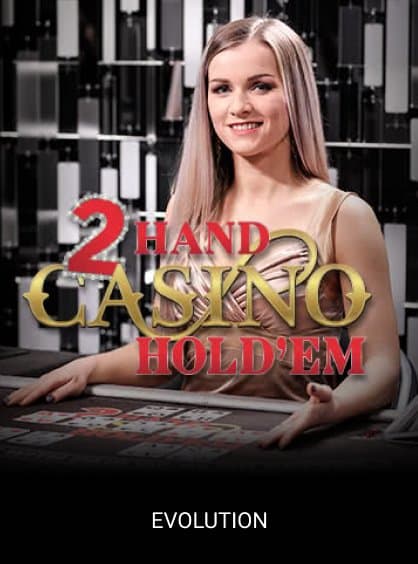 Evolution 2 Hand Casino Hold'em is a unique and exciting online Hold'em variant that gives the player two chances to win on two individual hands against the house, plus an optional, easy-to-play Bonus bet for Poker lovers. Players already have huge fun playing our Casino Hold'em, one of the world's most popular Poker variants. Now, this 2 Hand edition of the game doubles the fun! Poker enthusiasts and new players alike will love the extra opportunity and excitement of having the chance to play either one or two hands against the dealer. Lose on your one hand in standard Poker and the game is over for you.